From: Amber Chisholm
Dear Friend,
Not too long ago my husband and I were living the good life- making six-figures a year, taking time off, enjoying life.  After our twin girls were born and my husband losing his job we were forced to live on one income.  Our world was turned upside down….
Fast-forward a year later and I was living in an old RV with my husband after losing our income, our home, and our vehicles.  We were forced to move in with my in-laws out in the middle of no where- 15 miles from the nearest grocery store and no job prospects in sight.
It was a small 2 bedroom home and we let our kids have the second bedroom and for a sense of privacy we moved out to the old RV in front of their house.
Because of our situation I had to quickly figure out a way to get us out of our dire situation.  I never thought a nifty idea with a giant postcard would be the answer. 
And since we had no vehicle to get us around anywhere and no job prospects in sight I managed to come up with a great system for selling the postcard idea to local business owners over the phone and with ZERO face-to-face meetings whatsoever. 
(The mini-van came later….I'll share more of my story with you inside of my guide)…
That was just a few short months ago.  Since then my strategy has helped me do the following:
Get a new home
Buy a new (used) SUV for the family
Land a marketing contract with a dental practice in Austin
Make a move back to Austin, TX
I just want to show you what's possible when you put your mind and heart into something…
For 2014 I am planning to take my business in a new direction- an even more profitable direction.
I want to share my ideas and strategies with you so that you too can have a prosperous 2014.  Isn't it time for that?
I want to help you achieve your goals in 2014.  Whether it's to create more time freedom in your life, more life experiences, helping pay for your kids college tuition, whatever it is I want to help you.  And this simple system is the easiest and fastest way to your goals.
How many courses have you bought?  How much money have you spent and not gotten anywhere?
I want this one to be different for you.  It's perfect if you're new to offline consulting, a stay-at-home mom looking for some extra income, a boomer who is looking for something enjoyable to do in retirement, or a seasoned veteran who is already running a successful offline business but is looking to add in an additional revenue stream.  This is for you.
What I think you'll like best about it is:
Overall, this is REFRESHING!! If you're like me than you probably already have a PHd in online marketing because you've bought just about everything you can get your hands on.  Now you can stop spending money and start making money.
It wasn't until I stumbled across the postcard method that I actually consistently put money in my bank account.  However, although I was getting good results for my food/restaurant clients– my other local business clients wanted something better.  They wanted a higher ROI than what they were previously getting.  So I spent some time creating the perfect system that makes my services IRRESISTIBLE to my prospects and has the most powerful leverage method available–through the power of endorsements.
You're just a click away from:
Seeing how easy it is to make it a "no-brainer" for local businesses to work with you. 

Discovering the ability to laser target a business's ideal prospects and customers for CHEAP without the need to buy expensive lists.
Finding out how you'll look like a super star to local business owners. (see above bullet-point)
Discovering how you can easily pocket $2500+ easily month after month with a simple postcard and host-beneficiary relationships.
How to insert multiple streams of income into your business each month by using the power of joint ventures.
I've got a BIG bonus for you…
BONUS
To help you reach success even faster with my 9×12 Fast Profits System, I am throwing in the exact guide I send to prospects that does the selling for me.
This is a done-for-you, 22-page guide to share with your prospects, positions you as a leader, and gets them super-excited to work with you.
This bonus guide took me over 8 hours to put together but has proven itself well worth my time.  I have gained new advertisers at a rapid rate using this exact guide as a prospecting tool and now you can use it too.
I GUARANTEE you'll be the ONLY one offering this in your area and business owners will be calling YOU to jump on board with you.
This is a totally customizable guide that you can brand as your own that establishes you as a leader in your local community and gets business owners to say "I want to work with you" almost immediately.
Three other great things about this method is it will:
Build a super-strong referral network for your advertisers- one they simply won't want to stop paying for.
Allow you to provide even more value than typical advertsing and making you the hero to your advertisers.
It's simple to follow, easy to implement, and won't have you scratching your head on what to do next.
Make 2014 a year of taking massive action and finally landing a group of offline clients that will look to you as their go-to marketing guy/gal.





I will also be giving you tips and tricks to help you profit even more over the course of the next few weeks–all delivered right to your inbox when you pick this system up today at over 60% off.
If you want to build a solid, steady income month after month and you want to get GREAT results for your local businesses …than this training is for you.

Our 30 Day 100% Money Back Guarantee
I'LL GIVE YOU YOUR MONEY BACK!!!
Grab the Postcard Fast Profits system right now to ensure you lock in this low price. If after you've gone through it you can honestly tell me you didn't get your money's worth than I'll give you your money back. 
Even if you don't want to make the effort of following my ridiculously simple steps, then just shoot me an email and, you don't have to try it, and I'll give you your money back .
Either way, you only stand to gain!
You are getting a 29-page guide explaining the entire method with 3 videos that go into further detail.
You are getting my mindmap explaining my Circle of Trust method that gets you clients FAST!
You are getting my exact prospecting system and guide that I use to land offline clients easily.
You are getting my resources for printing and design so you look like a superstar to local business owners.
I GUARANTEE you'll be the ONLY one offering this in your area and business owners will be calling YOU to jump on board with you.
The prospecting guide  is a totally customizable guide that you can brand as your own that establishes you as a leader in your local community and gets business owners to say "I want to work with you" almost immediately.
Don't Delay, Pick up Postcard Fast Profits Today…Just Click the Buy Button Below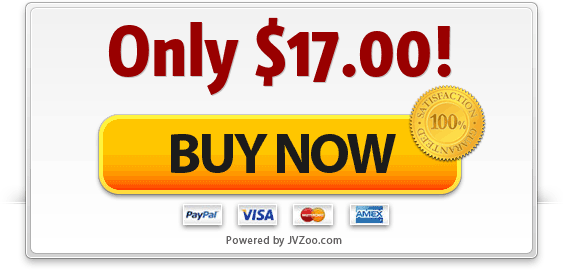 Amber Chisholm
P.S.  This model is something that I have started implementing with my offline clients and they love it!  This model is an easy monthly revenue stream that's easy to implement and will bank you around $2500+ each month.  The cost is low-risk for the local business but the benefits are HUGE!
This is an opportunity of a LIFETIME, what are you waiting for?